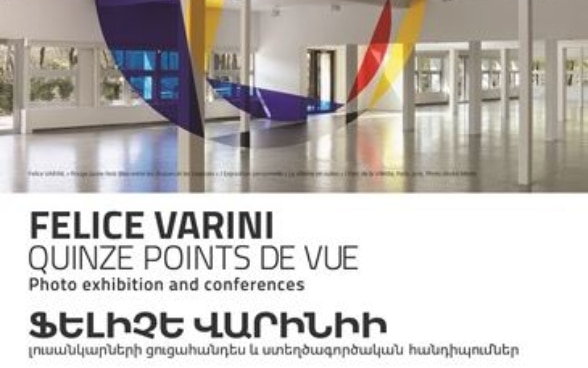 The Embassy of Switzerland is proud to invite you to the opening of the photo exhibition Quinze points de vue, presented by the Swiss artist Felice Varini, on 3 May 2016, 6.00 p.m. at Cultural Center Hay Art in Yerevan.
Cultural Center Hay Art
7a, M. Mashtots Avenue
"At some point I realized that there was nothing decisive I could add to the inquiry into traditional panel painting. So I didn't try to explore what only I could do. I experimented, rejected, advanced, and rejected again. Through a series of coincidences…, I suddenly
found myself working directly in space."
- Felice Varini
This event is organized in the framework of the 2016 Francophonie days, in collaboration with Kulturdialog Armenien. The exhibition will take place from May 3 to May 13.
We look forward to welcoming you on that occasion.