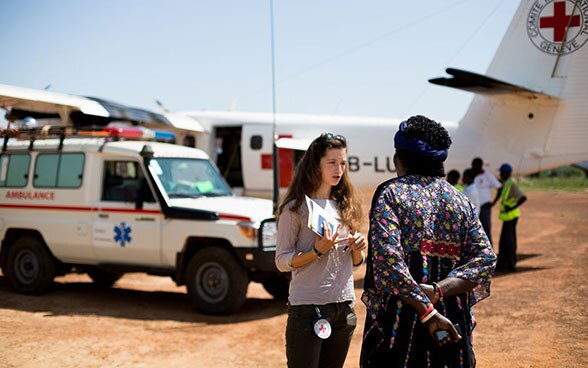 Some two years after the airstrike on MSF's hospital at Kunduz in Afghanistan, health workers, patients and medical facilities are still frequently targeted by belligerents – whether in Syria, Pakistan or the Central African Republic.  Medical services are specifically protected under international humanitarian law and are therefore #NotATarget. Despite the obligation of all parties to a conflict to take measures to protect them, attacks on health facilities are still a frequent occurrence.
Concerned about this disturbing phenomenon, Switzerland and the international community regularly express their dismay and demand strict adherence to the rules of international humanitarian law. In May 2016 the United Nations Security Council unanimously adopted resolution 2286, which strongly condemns attacks against medical facilities and calls on member states to do more at the national and international level to ensure their protection. Switzerland is highly engaged in this area, both at the UN in Geneva and New York as well as through various bilateral contacts with states affected by this issue.
The 2017 Day of Public International Law provided an opportunity to establish whether and how increased efforts by the international community have had an impact on the ground and, in general, to take stock of the progress made. Speakers from civil society as well as academic, diplomatic and humanitarian circles addressed the issues together with the general public. In a series of three panel discussions, they assessed the situation on the ground and sought to determine whether attacks on health care were more likely to result from legislative shortcomings or failures to enforce international humanitarian law.
Taking a critical view of the role of states, civil society and international organisations, participants at the event outlined several proposals for stepping up the protection of medical personnel, patients and health facilities in situations of armed conflict. The event also gave participants an opportunity to visit MSF's exhibition on this theme.
---
Further information:
Programme for the day and useful links
Live streaming of the event

---
Address for enquiries:
Information FDFA
Bundeshaus West
CH-3003 Bern
Tel.: +41 58 462 31 53
Fax: +41 58 464 90 47
E-Mail: info@eda.admin.ch
---
Publisher: