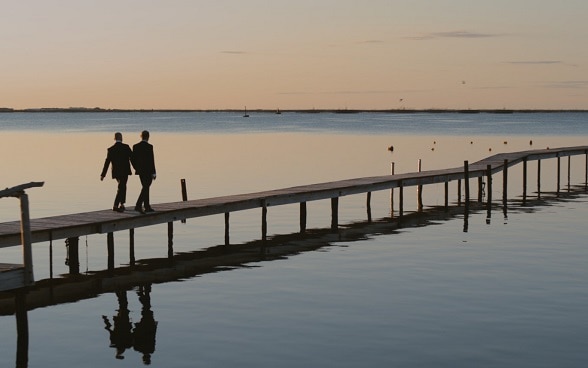 To highlight Christmastime and the importance the Consulate General of Switzerland in Montreal attaches to "equal opportunities", it is pleased to offer the virtual screening of "Presque*" (beautiful minds), directed by Frenchman Bernard Campan and Swiss native Alexandre Jollien. Let yourself be inspired by this ode to friendship between December 16 and 18, 2022.
[2021, 92 min, original version in French, with English subtitles]
Register here to receive your free access.
IMPORTANT: Limited capacity | Geoblocked Canada.
* This film will also be shown on December 13, 2022 at the Goethe-Institut Montreal, as part of the INTERRAIL film series, in collaboration with the European Union National Institutes for Culture (EUNIC). Interested parties can reserve their seats here.