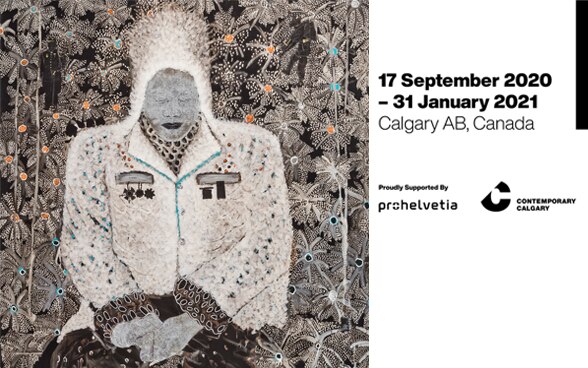 UPDATE: "Omar Ba: Same Dream" has been extened and will be open until March 14th, 2021!
Contemporary Calgary hosts the second iteration of 'Same Dream' by artist and Swiss-resident Omar Ba - an exhibition organized and circulated by The Power Plant Contemporary Art Gallery, Toronto.
Omar Ba's work engages with some of the most urgent issues of our time: the inequality of wealth and power globally, forced migration and our changing relationship with the natural world.
Same Dream' gathers several of Ba's paintings depicting dictators and authority figures, who lead corrupt and violent regimes across the African continent and in other parts of the world. The exhibition also presents works that reveal Ba's affinity for portraying the strength of the human spirit - depictions of youth who, regardless of where they are, share some of the same dreams for the future.
Visit the Contemporary Calgary website to plan your visit.