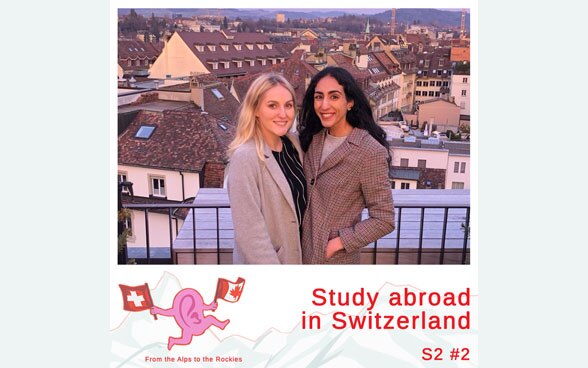 In today's episode, we will hear two young professionals talking about their 'Study abroad' experiences in Switzerland!
As part of their Double Master's Degree at Carleton University in Ottawa and the University of Lucerne in Switzerland, Arta Tahiraj and Sukhi Dhaliwal spent several months living and studying in Switzerland in 2019. During the next 25 minutes, they will talk about their first impression of Switzerland, snowshoeing in the Swiss mountains and what the Canadians can learn from the Swiss people! Enjoy the episode!
Available now on:
iTunes
Spotify
Youtube
And - did you notice our new logo?
The illustration below was created by Swiss artist Anna Sommer exclusively for our podcast "From the Alps to the Rockies". We hope you like it!