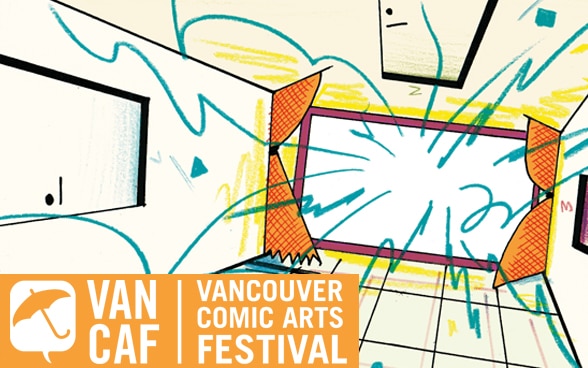 Benjamin Gottwald at the Vancouver Comic Arts Festival
Illustrator and comic artist Benjamin Gottwald adapted one of the literary classics into a graphic novel: "The Physicists" by Swiss playwright Friedrich Dürrenmatt. This May, he will present his graphic novel at the Vancouver Comic Arts Festival in cooperation with the Consulate General of Switzerland in Vancouver. 
"The Physicists" is set in a madhouse where three physicists are pretending to be mental patients. "The space turns into a fourth madman in my adaptation", Benjamin Gottwald explains his approach, "it functions as an additional character". Learn more about the creative process behind the development of a graphic novel in Benjamin Gottwald's video presentation.
NOW ONLINE: Watch it here

The VanCAF is going virtual this year. Experience it online from May 17-23, 2021.