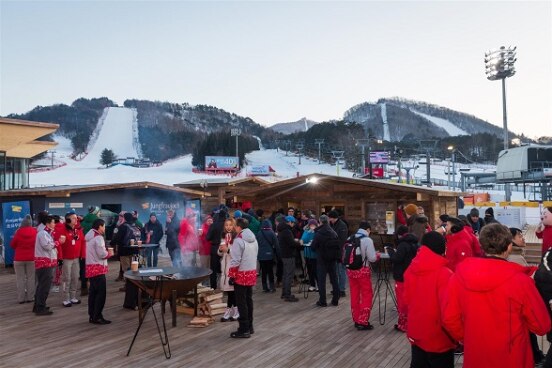 From 4 to 20 February 2022 the next Olympic Winter Games will take place in Beijing, followed by the Winter Paralympics from 4 to 13 March. With the decision, the Federal Council mandates Presence Switzerland in the Federal Department of Foreign Affairs to use this major sporting event for the promotion of Switzerland and the safeguarding of Swiss interests in China.
Despite having different political systems, Switzerland and China share a friendly and close bilateral relationship, grounded in constructive and critical political dialogue. In recent years, regular visits and discussions have taken place at all political levels, leading to an 'Innovative Strategic Partnership' in 2016. Political cooperation with China also involves several challenges: there are clear disagreements on human rights and the rule of law. Switzerland has a number of specific dialogues with China and systematically raises these points in its high-level discussions.
The campaign in China offers the opportunity to further deepen bilateral relations. In collaboration with partners from the private and public sector, the House of Switzerland (HoS) will serve as a communication and networking platform to showcase Switzerland's economic and scientific capabilities and raise the visibility of Swiss companies across China, the country's foremost trading partner in Asia. In addition, Switzerland's attractiveness as a winter holiday destination will be presented in conjunction with the Swiss tourism sector.
In order to maximise impact, the HoS will travel to several major cities in China already in 2021, as part of an accompanying campaign entitled 'House of Switzerland on Tour', before it is set up for the actual games at a location in Beijing itself and to the north of the capital in the mountain regions of Yanqing and Zhangjiakou, where it will serve as a Swiss venue for medal celebrations, media conferences, receptions and networking, and for business and location promotion.
The various activities within the framework of the House of Switzerland will be devised in close cooperation with the Swiss representations in China and will be continued on a selective basis after the campaign has come to an end.
The Federal Council is providing funding totalling CHF 7 million (6.87 million US dollars) for the project, of which around one third is to be financed through sponsorship.
Major sporting events such as the Olympic Games provide great emotional potential, attracting significant attention from the public and the media alike, both at the venue and internationally. Since 2004, Switzerland has been using the HoS at the Olympic Games as a platform for Swiss sport and for Switzerland's communication abroad. Previous experiences at London 2012, Sochi 2014, Rio de Janeiro 2016 and PyeongChang 2018 produced positive results, with the HoS regularly attracting numerous visitors and receiving significant media coverage.