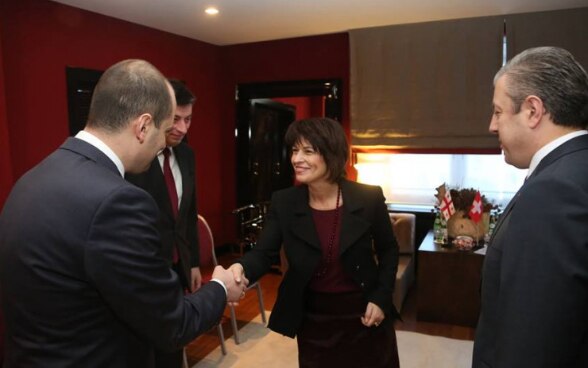 "We see Georgia as a stabilizing force in the region," President Leuthard was quoted as saying by the Georgian PM's office.
The Prime Minister Kvirikashvili's Facebook page additionally reports that the parties discussed the 4-point plan of the Georgian Government where the educational reform, notably the vocational education, tops the priority list. The Prime Minister shared his hope for Switzerland's continuous support in this matter.
Please click on the links to read more in English and Georgian languages.