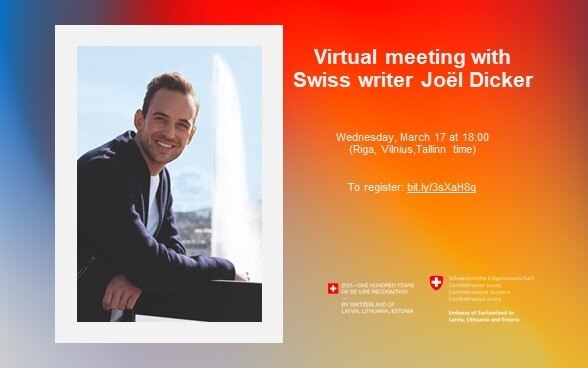 You might recognize Joël Dicker as the author of "The Truth About the Harry Quebert Affair", "The Baltimore Boys" and, most recently, "The Enigma of Room 622". This Wednesday, Mr Dicker will meet his readers in Latvia, Lithuania and Estonia to tell more about his work, his inspiration and the mysteries that await us in the future.
Joël Dicker was born in 1985 in Geneva where he still lives. His work has been translated in 40 languages and sold in more than 10 million copies. Joël Dicker joins "La Francophonie" 2021 programme as a bestselling author writing in French, but to make the conversation more accessible to all his readers in the Baltic countries, the event will take place in English.
To join, please register here - Registration. 
We look forward to seeing you at the event!