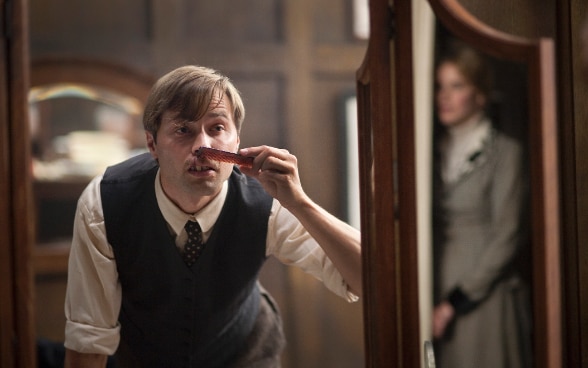 The Embassy of Switzerland will be participating in the 16th European Union Film Festival (EUFF), which is an annual event with the Golden Screen Cinema (GSC) which showcases a collection of films from all over Europe. The EUFF will be held in Kuala Lumpur from 29th October - 8th November, in Penang from 12th - 28th November, in Kuching from 26th November - 2nd December and in Kota Kinabalu from 10th - 16th December 2015 respectively.
This year, Switzerland will be showcasing a fiction titled 'Eine Wen iig, Dr Dällebach Kari' (Someone like me) directed by Xavier Koller. The screenings will be on:
30 Oct (Fri) @7.00 pm at GSC Pavillion Kuala Lumpur
01 Nov (Sat) @4.10 pm at GSC Mid Valley
07 Nov (Sun) @8.40 pm at GSC 1 Utama
13 Nov (Fri) @7.10 pm at GSC Gurney Plaza Penang
29 Nov (Sun) @5.20 pm at GSC City One Megamall Kuching
12 Dec (Sat) @4.30 pm at GSC Suria Kota Kinabalu
Synopsis:
Kari Dällebach was born with a cleft palate. His mother takes care of him like a bird that has fallen out of the nest. As a young man Kari decides to become a barber and despite his handicap he wins the heart of Annemarie with his humor, charm and sensitivity. His happiness seems almost complete - but Annemarie's middle class parents have already made other plans for their daughter...
'Eine Wen iig, Dr Dällebach Kari' won the 2012 Swiss Film Prize 'Quartz' in both categories: Best Actress and Special Award of the Academy.
For more information about EUFF 2015 and its schedule, please visit the following webpages: www.facebook.com/myeuff or www.euff.com.my