Advice: relocating abroad and returning to Switzerland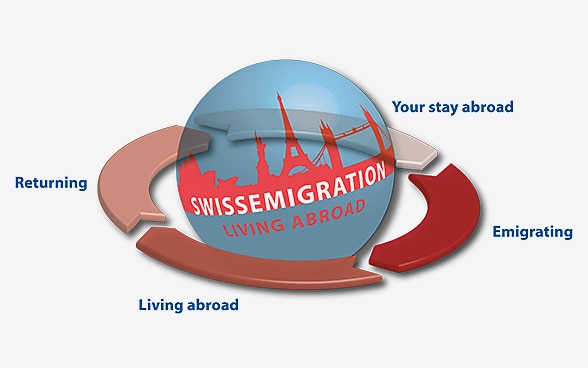 Swissemigration is a service provided by the Consular Directorate (CD) that provides information for your stay abroad, emigrating, living abroad and returning to Switzerland.
Net migration figures published by the Federal Statistical Office show that on average 29,424 Swiss nationals emigrated each year between 2011 and 2013. Many sought information from Swissemigration about working and living conditions in their destination country ahead of their departure. The 10 most frequent destinations for emigrants were France, Germany, the United States, the United Kingdom, Italy, Thailand, Spain, Canada, Brazil and Australia. The "Swiss emigrants" map in the statistics section features more destinations.
The service includes online information, guides and country dossiers on the most frequent destinations for emigrants, as well as statistics and free telephone advice.
Preparing for a stay or long-term residence abroad needs a lot of careful research and information, including up-to-date travel advice on your desired destination.
Swiss nationals wanting to return to Switzerland can get answers to their questions about entry, registration, and looking for employment in Switzerland.
The local Swiss representation is the first point of contact for Swiss nationals abroad. Future travellers resident in Switzerland can contact Swissemigration via the FDFA Helpline.