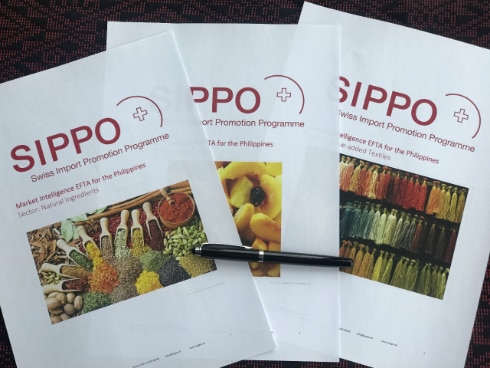 A recent study into Swiss and European markets highlights opportunities for Filipino agricultural products and offer guidelines for exporters. Experts from the Swiss Import Promotion Programme (SIPPO) presented insights into EFTA markets' trade regulations, market access requirements, and market demand in a webinar entitled `Export Opportunities to Europe` during the National Export Congress last 2 December 2020.
The studies show that coconut sugar, dried fruits, and fruit purées for fruit based beverages or as ingredients for dairy, ice-cream or confectionery as well as natural ingredients, which are indispensable components in food, cosmetics, and health products, have high export potential to EFTA and European markets. Authors point out to include narratives on sustainability, creativity, and eco-friendly production to jive with European consumer preferences.
Switzerland and the Philippines tie up to promote exports for processed food, natural ingredients, and value-added textiles to countries in the European Free Trade Association (EFTA) and larger Europe.
For his part, Swiss Ambassador to the Philippines Alain Gaschen says,
"We are convinced that the Philippines can find the means, talent, and energy to position the country in the international stage as a supplier of innovative, attractive, and sustainable items especially in the markets of certified and ecological products. I expect to find more Philippine products in our supermarket shelves in the near future".
This project is an example of the close economic cooperation between Switzerland and the Philippines, and is anchored on the EFTA-Philippines Free Trade Agreement implemented since 1 June 2018.
Reports may be viewed below.
Market Study - Value-added Textiles (PDF, 263 Pages, 11.9 MB)
Market Study - Natural Ingredients (PDF, 76 Pages, 2.1 MB)