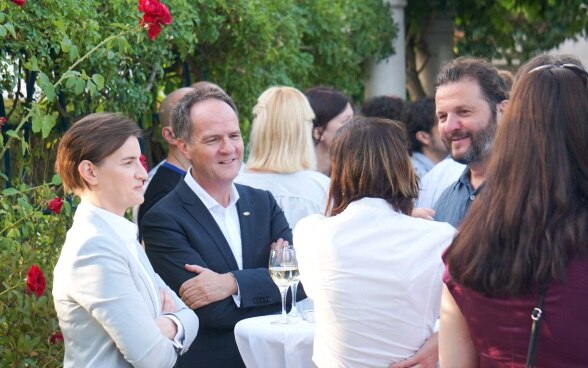 Through creative, expert, and artistic exchange in the region of the Western Balkans, Heartefact supports and encourages contemporary engaged cultural and artistic creativity, thus creating the conditions for enabling a new generation of progressive individuals to emerge.
Ever since its establishment in 2009, Heartefact has been committed to creating a regional cultural space which is responsible towards the past and builds a secure future.
During the reception, the Swiss ambassador, H.E Philippe Guex, told that:
"over the years, we have built a strong and important relationship with Heartefact". He added that: "beyond political differences or economic disparities, there is something which unites us: art and culture. Creativity through dialogue and engagement is Heartefact's moto. We fully support it. We usually underestimate the contribution of art and culture to the ongoing reconciliation process".
During the period from 2013 to 2019, the Swiss Embassy supported Heartefact with 37'800 EUR.