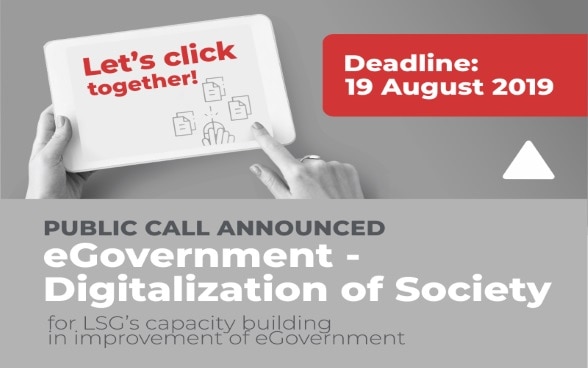 Through the Swiss PRO programme, the Government of Switzerland will support 40 LSGs with EUR 350,000 to contribute to making eGovernment a service for the citizens and the economy at the local level. Ninety-six towns and municipalities from the regions of Sumadija, Western Serbia and Southern and Eastern Serbia covered by the programme are eligible to participate in the public call.
In line with the national framework, the Swiss PRO Programme will offer tailor-made technical support to LSGs so that they can develop or enhance their internal processes and procedures, enhance the implementation of the electronic administrative procedure (eZUP), develop existing or new eServices and deliver solutions for local government's websites.
The Programme will particularly encourage LSGs to include activities in project proposals aiming to develop and improve eServices for ethnic minorities and introduce assistance technologies to increase access for persons with disabilities to these services. Also, this is an opportunity for LSGs to enable their citizens to actively participate in the decision-making process in their communities through developing eParticipation and eHearing websites.
The Swiss PRO Programme organised eight info sessions from 11th to 22nd July 2019 to familiarise interested LSGs with the details of the public call - including ways to apply and participate, as well as criteria for the selection of projects.
More information about the call, eligibility criteria, manner of application and required documents can be found on the Swiss PRO competitions/public calls webpage.
The Swiss PRO Programme has been supported by the Government of Switzerland with EUR 6.2 million during the period 2018-2021.