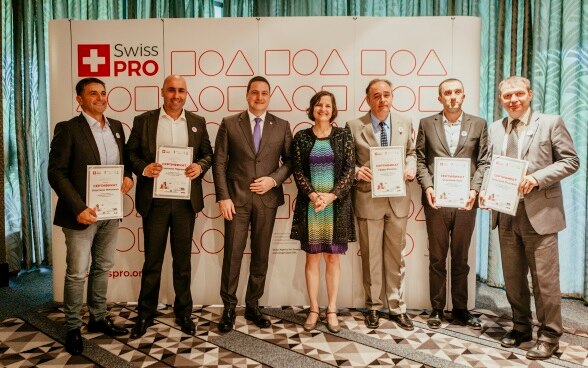 "Good governance is a precondition for development – we know that very well from the Swiss experience. Good governance also means more equitable services of better quality for all citizens", said Ms. Ursula Läubli, the Director of the Swiss Cooperation Office, Embassy of Switzerland to the Republic of Serbia. 
"Support of the Swiss Government is in line with the aspirations and endeavours of the Government of Serbia to make the public administration a modern service for citizens and businesses alike in terms of increased accountability and transparency, greater citizen participation, and improved efficiency and effectiveness in work," said Mr. Branko Ruzic, Minister of Public Administration and Local Self-Government, underling his pleasure at having such a large number of local governments united over a common goal – good local governance. 
The signed Memorandum of Understanding provides the framework for cooperation with local governments on activities related to implementation of local governance reforms, improvement of e-Government and linking good governance with infrastructure projects. 
The Swiss PRO Programme has been supported by the Government of Switzerland with EUR 6.2 million during the period 2018-2021.