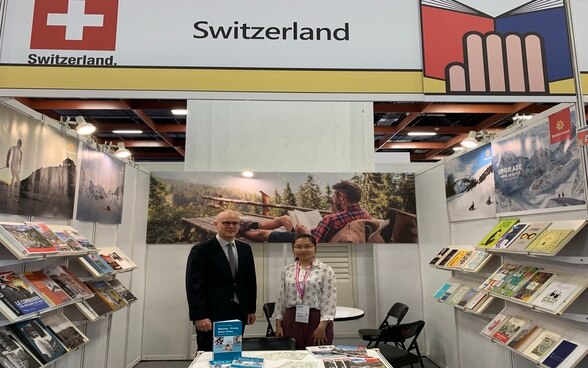 Organized by the Trade Office of Swiss Industries, the Swiss Booth at the 2019 Taipei International Book Exhibition (TIBE) which will last for 6 days will showcase a wide range of Swiss published works; ranging from novels, design, architecture to children's books. This selection of diverse categories are bound to delight Taiwanese readers and are presented in 4 different languages: German, French, Italian and English.
This year, the Swiss Booth is setting the spotlight on 6 titles from La Joie de Lire, a Geneva-based publishing house specialized in children's literature. Another highlight is the handbook "Meeting, Dining, Dress Codes" by Swiss authors Barbara Zehnder and Daniel Senn on the unspoken rules of social and business etiquette. This etiquette manual is richly filled with practical tips and professional tricks all based on years of professional experiences.
All the books and relevant brochures as well as brochures about Switzerland are available at the Swiss booth with stand no. A.910, Taipei World Trade Center Hall 1.
For more information on the book fair, please visit the official website of 2019 TIBE.