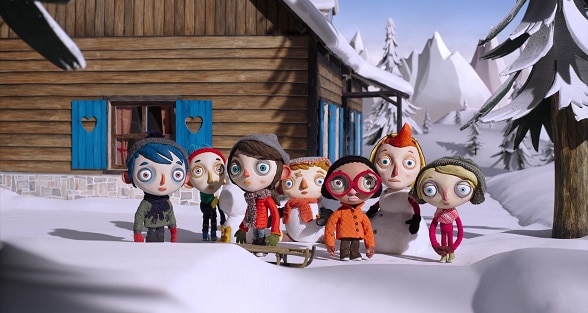 Organized by Alliance Française de Taïwan, Francophonie à Taïwan opens on 3rd of March 2022. This year, Trade Office of Swiss Industries will screen "Ma vie de Courgette", ("My Life as a Zucchini") by Swiss director Claude Barras as part of the Festival Du Film on Thursday, 3rd March at 14:30 at the National Central Library.
"Ma vie de Courgette" adorned with nominations and awards globally was nominated for Best Animated Feature Film by Oscar in 2017. It follows Courgette, an intriguing nickname for a 9 year old boy whose unique story is surprisingly universal. After his mother's sudden death, Courgette is befriended by a kind police officer, Raymond, who accompanies Courgette to his new foster home filled with other orphans his age. Courgette struggles at first to find his place in this strange, at times hostile, environment. Yet with Raymond's help and his newfound friends, Courgette eventually learns to trust, find true love and at last a new family of his own.
The film will be played in French with Chinese subtitles, free and open to the public.  To reserve your seat or learn more about other French films, visit here.
In addition to the screenings of the French language films, the widely popular Concours National De Chanson Francophone Finale takes place on Sunday, 20th March from 11:30-16:30 at Shilin Residence (Rose garden No.60 , Fu-Lin Rd, Shilin, Taipei – MRT Shilin). For more info, check out La finale-Concours du chant. This event is free and open to the public. 
Soirée jeux on Thursday, 24th March at Another Brick (Zhongzheng District, Section 1, #31 Xinhai Rd) is another fun event to discover classic board games played in French speaking countries including Yahtzee from Switzerland.  For more info, check out Soirée Jeux Francophones. Admission is free with one drink minimum.