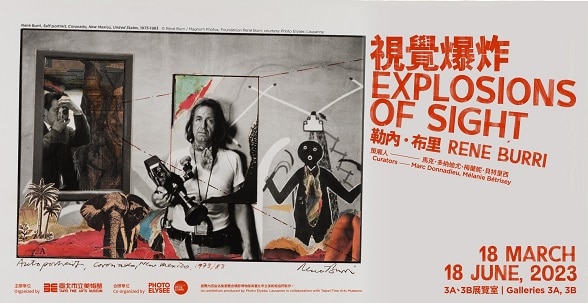 In collaboration with Switzerland's Photo Elysée (Lausanne), Taipei Fine Arts Museum presents Explosions of Sight, exhibiting works by Swiss photographer René Burri, known as one of the most influential contemporary photographers.
René Burri's black-and-white photography has served as a witness to significant 20th-century cultural events. Over the course of his career spanning almost sixty years, he travelled to Europe, the Middle East, North, Central and South America, Japan and China. Burri spent his entire life at the outposts of world history.
As Burri's very first posthumous retrospective in Asia, the Exhibition features not only Burri's classic works but also his documents and archives, including original vintage photographs, contact sheets, notes, sketch drawings, books, and letters, aiming to offer contemporary audience a fresh point of view. 
For more details about the Exhibition and visiting hours, visit Taipei Fine Arts Museum.