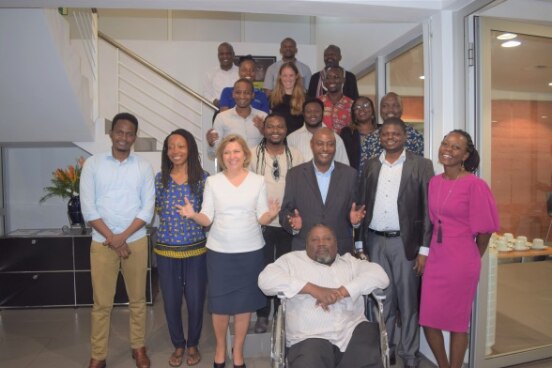 My Trash, My Treasure calls for everyone to view waste in a different way. Some waste material may still be of value if it is repurposed, reused or recycled. The objective of the initiative is to reflect, through arts, on our behaviour and responsibility as consumers and citizens - how we use, consume and dispose of waste, and the impact this can have on nature.
The five grant recipients for the 2019 fund are the National Museum of Tanzania (National Museum and House of Culture), Culture and Development East Africa (CDEA), Chuma Art Workshop, Alama Art and Media Production, and 14+ Artists group. The organisations and groups will use various art mediums including visual, performing and media arts, covering various regions while others with a national outreach.
The Embassy of Switzerland in Tanzania has been promoting and supporting various aspects of the Tanzanian culture since 2005. Switzerland devotes a minimum of 1% of its development budget in a country to support initiatives in the local artistic and culture sector.