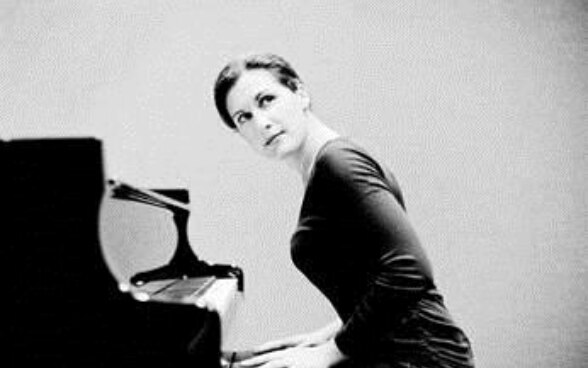 Program:
Brahms - Piano Concerto No. 1 
Mendelssohn-Bartholdy - Symphony No. 3 "Scottish"
Fedor Glushenko is one of the most remarkable Russian conductors Fedor Glushchenko was born in 1944.Exhibiting brilliant musical potential already in the early childhood he began studying violin at the age of 6 in a school of music in Rostov-Don.
Later he took interest in composition and for two years studied composition in Moscow Conservatory (1962-1964).But soon he came to understand that his voca¬tion is conducting.Then he moved to Leningrad where he graduated from the Con¬servatory as a student of the most famous Russian teacher of conducting Ilia Mussin.Later Glushchenko took postgraduate studies in the Vienna Academy of Music and Drama with Karl Osterreicher and Otmar Suitner(Generalmusikdirektor von Deutsche Staatsoper Berlin at the same time), and took classes from the great Herbert von Karajan.
Early 70's marked the beginning of the active concert activities of Fedor Glush¬chenko.He performs with the best symphony orchestras of the Soviet Union.
In opera houses he conducts opera and ballet productions including "Eugene Oneghin'V'Faust" and "Romeo and Juliette"( Prokofiev).
Tamar Beraira was born in Tbilisi (Georgia) in 1987, into a family of musicians. She received her first piano lessons from her mother at the age of five. Her extraordinary talent was soon recognised and confirmed by the First Prizes she was awarded at the Balys Dvarionas International Piano Competition (Lithuania, 1997) and the Heinrich Neuhaus International Piano Competition (Russia, 2000).
Tamar received most of her training in Georgia, studying with Dodo Tsintsadze at the Z. Paliaschwili Music School for Gifted Children and with Nana Khubutia at the Tbilisi State Conservatory, finishing her studies with a Master Degree under the guidance of Yvan Klansky in Lucerne. Throughout these years, she was supported by various scholarships, including those awarded by the M. Tariverdiev Foundation & the eminent pianist Elisabeth Leonskaja.
One might think that Tamar Beraia, like other leading Georgian pianists, comes from that much-acclaimed school known as the 'Georgian piano school'. But does a specific school really exist in Georgia, or is it the character of a people that confers colour and charisma on the interpretation? We should not ignore the influence that Russia has had in Georgian cultural life. It planted in the Georgian capital the musical bases that later made it possible to create a reserve of brilliant and original Georgian musicians. But if we can single out a specific element of this famed 'school', it is that the pursuit of artistic individuality and the need to get close to the  'essence' – that is, to sound itself – make this nation a fertile and fruitful land. And, speaking of sound, we encounter in Tamar the conjunction that occurs when one grows up under the influence of a folklore rich in polyphony and rooted in song like Georgian traditional culture. Being one of the oldest and unique in the world, the voice of Georgia is powerful, sacred, and we can easily perceive this in the way Tamar plays the piano, in her great mastery of song, melody, phrasing, and form.
Perhaps that's why her interpretation of Spanish music feels so intimate and natural. As to her interpretations of the standard repertoire, we encounter from Tamar an eloquent Haydn, a Beethoven at once noble, energetic and sincere, and a Liszt that is quite simply fascinating. A longstanding complicity binds her to her sister, Natia Beraia, with whom she has formed a duo since childhood to play the four-hand and two-piano repertoire.
Tamar Beraia currently resides in Kiev (Ukraine).