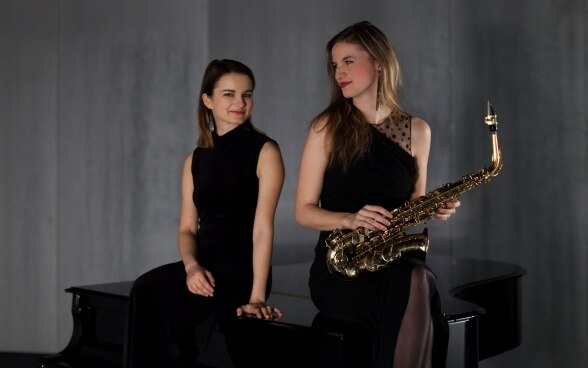 With Valentine Michaud on saxophone and Akvilé Sileikaité on piano, the duo presented an unusual combination of instruments. They delighted the audience with their pure, passionate and emotional performance of a contemporary repertoire from Albright to Juillerat.
The Award includes a concert tour which took the duo to Manchester for a concert performance at the Stoller Hall, in the beautiful setting of Cheatham's School of Music - the largest specialist music school in the UK - and to Cardiff for the final concert at the Dora Stoutzker Hall, at the Royal Welsh College of Music & Drama.
Ambassador Alexandre Fasel accompanied the musicians on the tour to Manchester and Cardiff and used the Award platform to meet and network with local government and business leaders and the Swiss community.