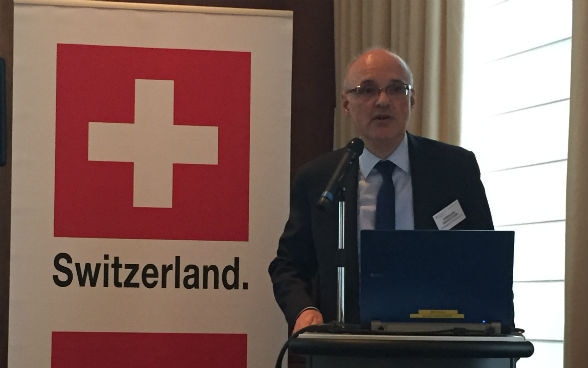 Ambassador Dominik Furgler opened by outlining the importance of remittances to Switzerland's migrant and diaspora population:
"International remittance flows equal three times the sum of official development assistance. The payments come in small amounts – on average US$200 – and are sometimes earned under difficult conditions. They then face high transaction costs on these earnings due to high fees charged by financial institutions."
According to Swiss start-up Monito (formerly TawiPay), 200million migrants send US$534billion home each year, many paying as up to 12% in fees, some of which can be 'hidden'. Monito aims to address this issue by providing a clear price comparison service, and launched their new Global Remittances Observatory at the event on 2 June 2015.
Updated: January 2017