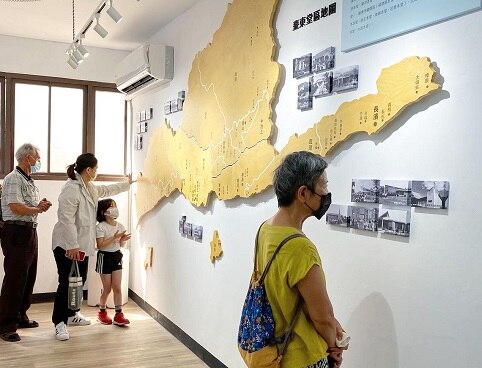 In the early 1950s the Swiss Bethlehem Mission Society was called to Taiwan's least developed and poor county of Taitung to spread the Christian faith. Next to numerous Sisters, some 40 Priests, 5 Brothers and many lay Missionaries from Switzerland and neighboring countries as well as medical doctors and experts came to this coastal and mountainous corner of the island.
They improved people's lives by setting up clinics and hospitals across the County, recovering land from the river beds, helping to build dams and irrigation systems, pave roads and set up drinking water systems. They built a Technical School and yet another Training Center for craftsmen. Several student hostels were built for the children coming to town from the countryside. The Missionaries learnt the languages of the various aboriginal tribes and found ways to transcribe the languages. In addition, Credit Unions were established in a number of towns and villages througout the County.
Today the Church is an integral part of the population and highly appreciated by the government for all of its contribution to the local people and the community.
The permanent exhibition "Bethlehem Spirituality in Taitung" opened on 2 October 2021. From a perspective on local history, the documents, old photos exhibited outline the epitome of Catholic history in Taitung, and the missionaries' devotion to the City, its people and communities.
Advance reservation is required to visit the Exhibition (No. 34 Hangzhou St. Taitung City).  For booking, call (089) 323-026 or email smbttg@gmail.com.
Visit Swiss Bethlehem Mission Society to learn more about the touching stories  and those who have made great contributions to the locals.