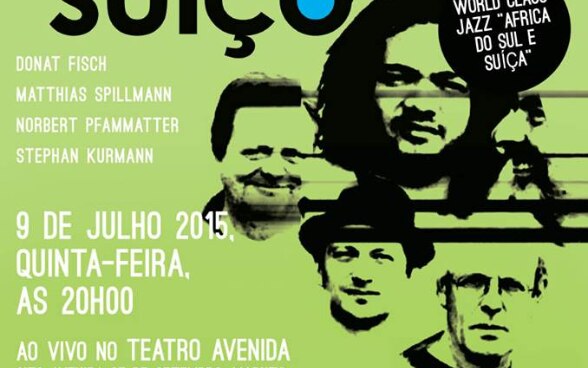 For the first time in Mozambique, multi-award winning pianist Bokani Dyer will play with four stellar representatives of the Swiss jazz scene: Matthias Spillmann, Donat Fisch, Norbert Pfammatter and Stephan Kurmann.

Bokani Dyer creates jazz that is inspired, soulful and expressive, and the interpretation of his music by these four Swiss greats pays tribute to the long-standing influence of South Africa on the Swiss jazz scene, and celebrates and amply complements the piano virtuoso.

Audiences can look forward to a sublime music experience with original compositions, a few carefully selected classics and some surprises from Dyer's upcoming album.

+ information: Pro Helvetia
Tour dates and times:
Thursday 9 July: 20h00
Teatro Avenida, 1179 Avenida 25 de Setembro 

Friday 10 July: 22h30
Gil Vicente Café Bar
Avenida Samora Machel 295/43