"Improving education to achieve the future we want"
Main beneficiaries, but also actors: young people play a key role in education. This will be the focus of the International Cooperation Forum Switzerland (IC Forum), which will be held in Geneva on 15 February. Samuel Espinosa Gómez and Mohammed Habib Fuseini will travel from Mexico and Ghana to participate as young ambassadors.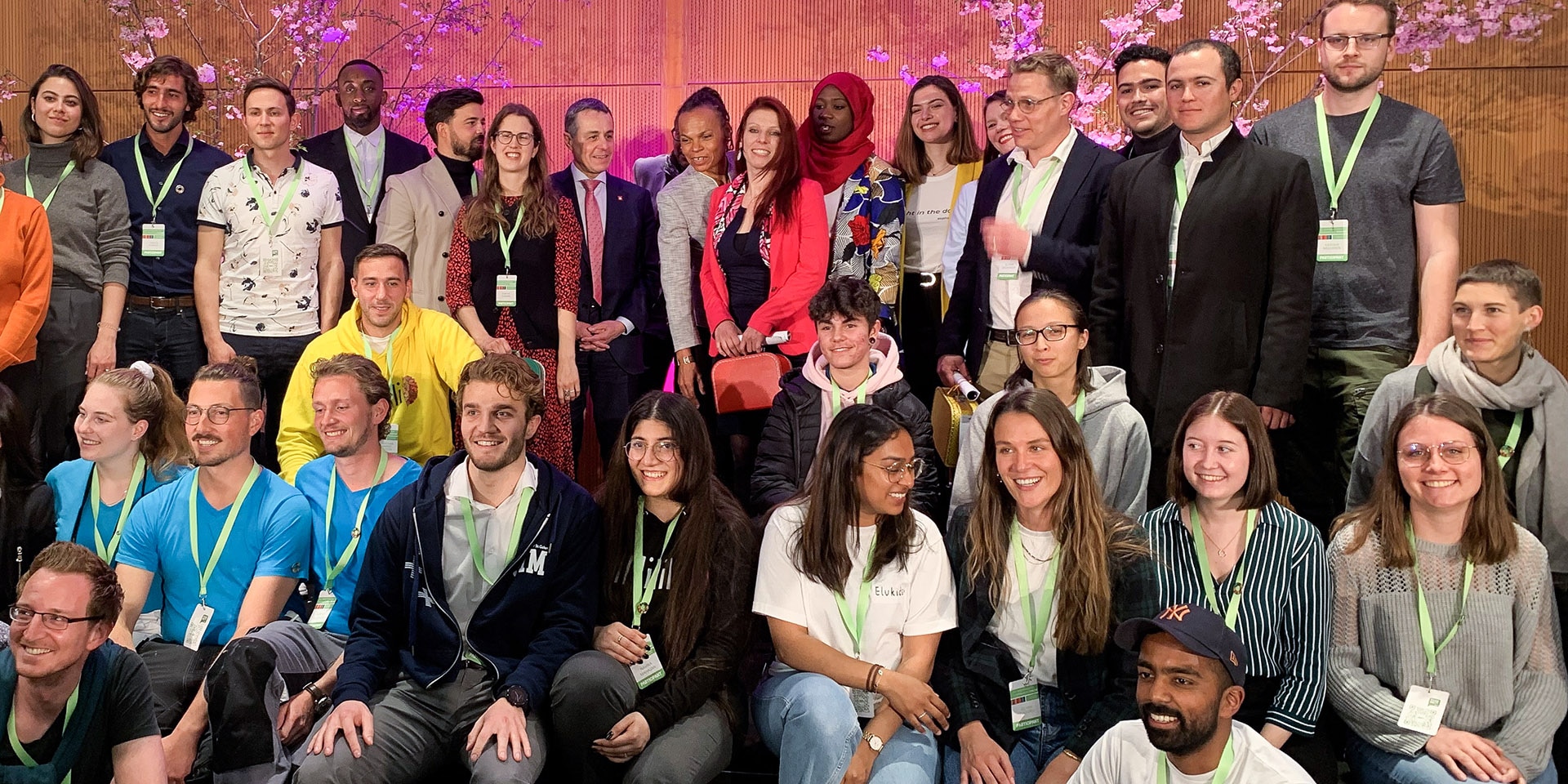 As part of "Youth for Solutions", the IC Forum on 16 February is dedicated to young people, focusing on their ideas and approaches. © FDFA
The theme of the 2023 edition of the IC Forum is 'Education4Future: finding solutions to make education sustainable and fit for the future'. What does this mean to you?
Mohammed Habib Fuseini: Education4Future is about giving the right knowledge to everyone by targeting the traditional educational institutions, companies but also cultural and religious places. Education is a fundamental right and "the most powerful weapon which you can use to change the world", said Nelson Mandela. 

Why are young people so important in finding solutions for sustainable, future-oriented education?
Samuel Espinosa Gómez: Because they represent a large part of the population, because they play an important role in this area where we, the younger generation, are the main actors, as well as the principal beneficiaries.

Because we are qualified to do so, we have innovative ideas and we are well aware of all of the various needs on the ground, which is why we are also concerned about closing these inequality gaps in education, first and foremost to improve the lives we have and to achieve the future we aspire to.

What needs to be done to ensure that education is more sustainable and fit for the future in your home country?

Samuel Espinosa Gómez: Ensure that efforts to achieve national educational coverage take into account a number of criteria including gender equality, free education and quality, and that they match the social, economic and cultural contexts of young people.

Implement pedagogical mechanisms that allow young people to receive the knowledge that will facilitate their day-to-day development. Promote education in different formats (face-to-face and virtual), in order to reduce the gap in access for the population.

What do you expect from the IC forum?

Mohammed Habib Fuseini: I'm expecting to see diverse people from all over the world with a comprehensive knowledge of education to share common goals and opinions.

Samuel Espinosa Gómez: That it will demonstrate to the world the power of education and what every country and every sector of society must do. I also hope to learn about new processes and ways to drive further action in my country and to continue on the path we want to take. I hope to see a coming together of ideas that can add value to the different actions we take and improve each day going forward. 

International Cooperation Forum Switzerland, 15.-16. February 2023, Geneva
The motto of this year's International Cooperation Forum Switzerland (IC Forum) is Education for Future. The event will bring together a wide variety of perspectives: policymakers, researchers, representatives from the financial and private sector, NGO workers and young people will be working together to devise solutions to global challenges. The hybrid format of the event and the interactive online platform will allow all interested parties from around the world to take part in the discussions. As part of the Youth for Solutions programme, the second day will focus on young people and their approaches.