"Education empowers people to shape their own lives"
Ursula Renold, Professor of Education Systems at ETH Zurich, is participating in the International Cooperation Forum in Geneva on 15 February. In this interview, she explains why she is committed to education and what it takes to reform education systems effectively in different cultural contexts.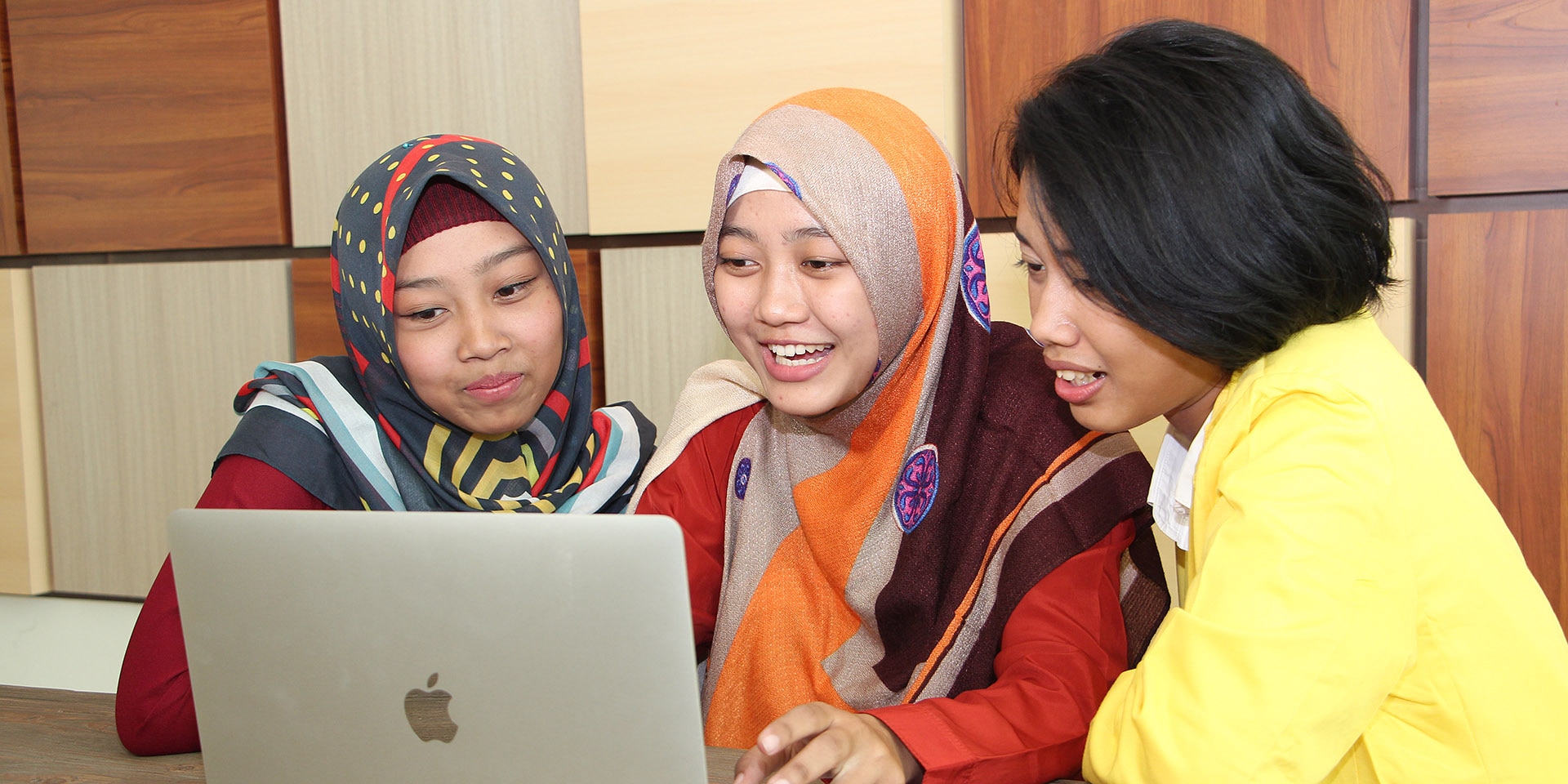 E-learning tools and platforms can help people living in rural or remote areas to access educational materials and online teaching. © SECO
The theme of the IC Forum Switzerland is 'Education4Future: finding solutions to make education sustainable and fit for the future'. Can you explain why you're personally so committed to education systems?
Education empowers people to make decisions and shape their own lives. It allows people to fulfil their potential, develop skills and better understand and influence their own situation and the society in which they live. Education is crucial to individual career prospects. It also helps people, for example, to think critically, learn and work in teams and in new and unfamiliar situations, and apply their creativity to solving problems. In a world driven by digital transformation, soft skills play a key role in sustainable education, because people who acquire these skills can use them in any job or situation in life. 
Why is it important to invest in education systems research? Are there particular ETH Zurich initiatives or projects in the field of education you'd like to tell us about?
It is essential that education systems adapt to the rapid changes that digital transformation is bringing about. One example I can give you are the translational research projects based around the CEMETS Education Systems Reform Lab (www.cemets.ethz.ch). There are projects that are developed in close cooperation with experts from the field. We assess the effectiveness of education systems and help countries initiate evidence-based reforms and concurrently measure progress in implementation. This helps us identify what works in particular cultural contexts and where adjustments are needed. Our long-standing partners in initiating reforms include Nepal, Benin, Costa Rica, Serbia, Uzbekistan and various US states. 
Are there any ways in which new technologies facilitate sustainable, future-oriented education, especially in difficult contexts?
Plenty of ways. E-learning tools and platforms can help people living in rural or remote areas to access educational materials and online teaching. They provide flexibility and allow learners to work conveniently at their own pace, which is especially beneficial to students with special needs. New technologies enable digital content (e.g. text, video, audio) to be produced and distributed rapidly and cost-effectively, which is potentially a faster method of making it available than training or retraining teachers. Data analysis tools can also be used to measure learners' performance and provide information to help teachers keep improving. However, as the pandemic clearly showed us, human beings are social creatures. It is therefore important to adopt a hybrid approach that integrates new technologies but also allows people to interact socially and meet informally.
International Cooperation Forum Switzerland, 15.-16. February 2023, Geneva
The motto of this year's International Cooperation Forum Switzerland (IC Forum) is Education for Future. The event will bring together a wide variety of perspectives: policymakers, researchers, representatives from the financial and private sector, NGO workers and young people will be working together to devise solutions to global challenges. The hybrid format of the event and the interactive online platform will allow all interested parties from around the world to take part in the discussions. As part of the Youth for Solutions programme, the second day will focus on young people and their approaches.