Evaluation Report on the Swiss Contribution 2015: Key points in brief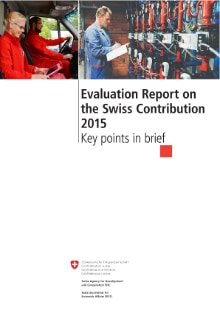 An independent evaluation has confirmed the federal authorities have achieved good results in implementing Switzerland's enlargement contribution to the new EU member states. This report summarises the key findings of the evaluation and outlines the progress and achievements of the Swiss contribution.
The English version cannot be ordered anymore.