Regional consular center Vienna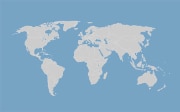 Services and visa
All consular services and visa support for residents of the countries listed below are provided by theRegional Consular Centre Vienna. Information can be found on the websites concerned:

Age of majority
Are you turning 18 this year?

Please register at the regional consular centre in Vienna with your current data. This will enable you to participate in political life in Switzerland, order identity documents and obtain other services.
Detailed information can be found on the German page.
National Visa D: by appointment only
Visa applications can only be processed by appointment.
For this purpose, kindly send us an e-mail: wien.cc@eda.admin.ch .For general visa inquiries, please send us, also per e-mail, a copy of your passport and, if applicable, your residence permit.
If you have a valid residence permit issued by a Schengen state and your passport is valid, you do not normally need an entry visa for Switzerland. Please contact the responsible cantonal migration authority in Switzerland to find out what the requirements are for regulating your stay directly there.