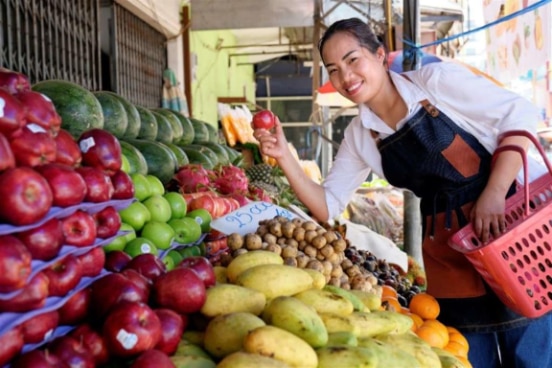 "I didn't go to high school, so this was a unique chance for me". Katay goes on to explain, "that working in hospitality is not always perceived as very prestigious, but for me it is, as this job has allowed me to take care of my kids and my life. I don't have to rely on a man to provide for me. I have gained my independence!" – Skills for Tourism project, Lao PDR.
The three-month Certificate 1 (C1)-accredited training programmes in Food Production, Food and Beverage Service and Housekeeping are supported by the Skills for Tourism Project (LAO/029) and delivered by the LANITH Vientiane Training Centre.
These training courses which focus, in particular, on inclusion of people from disadvantaged backgrounds in tourism/hospitality training and employment, are designed to equip young women and men with the required skill set to land an entry-level job in the tourism and hospitality sector. The LANITH Vientiane Training Centre supplements the high quality practical training with intensive English language lessons and basic employability skills.
Since 2017, the project supported over 100 students (75% of whom are women). All graduates have secured employment in the tourism and hospitality sector, including at leading hotels and restaurants in Vientiane.