Embassy of Switzerland in Saudi Arabia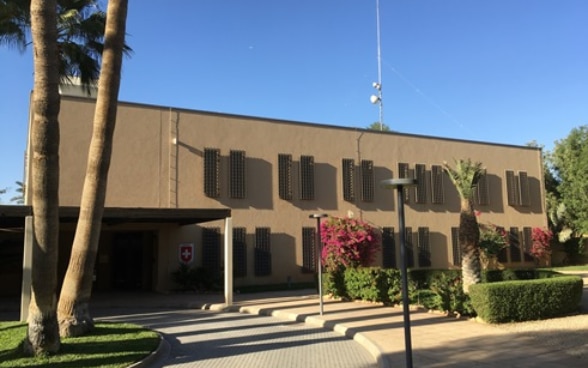 As the official representation of Switzerland, the Embassy covers all matters concerning diplomatic relations between the two countries. It represents Swiss interests in the areas of political, economic, financial and legal affairs, as well as science, education and culture.
COVID-19
The Embassy of Switzerland in Saudi Arabia is open to Swiss Citizens for urgent matters, during normal opening hours (Sun-Thu 08:00-11:30) or by phone during working hours (Sun-Wed 07:30-16:30, Thu 07:30-14:00). In case of need outside the opening hours, Swiss citizens can contact the FDFA Helpline:
+41 800 247 365 or +41 58 465 33 33, helpline@eda.admin.ch
Coronavirus: Entering Switzerland
On account of the COVID-19 pandemic, certain restrictions are in place for entering Switzerland. Anyone who has not been vaccinated or recovered from COVID must present a negative test result on entering Switzerland. In addition, anyone entering by air must complete an entry form.
Anyone who has a Swiss passport or a valid Swiss residence permit can enter Switzerland at any time. All travellers must take note of the health-related measures at the Swiss border.