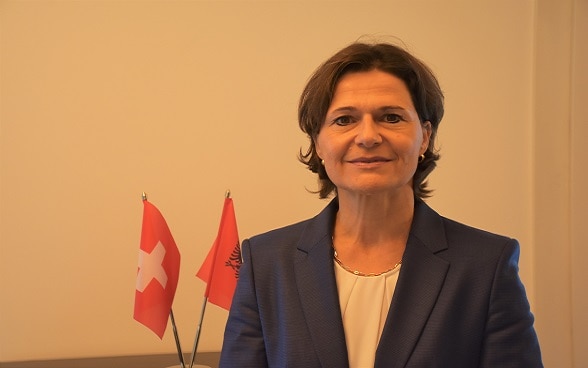 Welcome to the website of the Embassy of Switzerland in Albania.
Switzerland and Albania enjoy excellent relations and they are increasingly becoming stronger. Switzerland is an active supporter of Albania's development and as an Embassy we manage a substantial cooperation programme.

The Swiss Cooperation Programme for Albania 2022-2025 defines our goal: to contribute to a functioning democracy, effective institutions and public services; a sustainable, inclusive and competitive market economy; and climate change mitigation as well as to achieving and implementing European standards and values. A major part of the Embassy's tasks is to steer and coordinate the implementation of this cooperation programme.

The Embassy of Switzerland in Albania also promotes links and exchanges between the two countries in political, economic and cultural aspects. This includes services for Swiss citizens, regular exchanges with Swiss businesses present in Albania and support for cultural activities between our two countries and within the Western Balkan region.

You will find here information about bilateral relations between Switzerland and Albania, as well as news, activities and services. We always welcome suggestions about any information that could be added in our website.

Ruth Huber
Ambassador