Discover the world with the FDFA and with peace mind
Article, 17.01.2020
Just what is the perfect trip abroad? And where would it take you? Swiss travellers have different needs and expectations – some prefer to go on their own, others would rather choose an organised tour. It doesn't matter if you're a backpacker or a jet-setter: the FDFA provides a wide range of services for anyone who wants to travel abroad.
Key points in brief
The main responsibility for a trip lies with the person travelling.
Preparing responsibly is the be-all and end-all, and this is where the FDFA's travel advice section and Travel Admin app can help you.
If there is an emergency situation abroad and you have used up all your own resources trying to resolve it, please contact the FDFA Helpline or the Swiss representation at your location.
The Swiss take around 15 million trips abroad each year on average (with at least one overnight stay). These are mainly to neighbouring countries, but also throughout the rest of the world.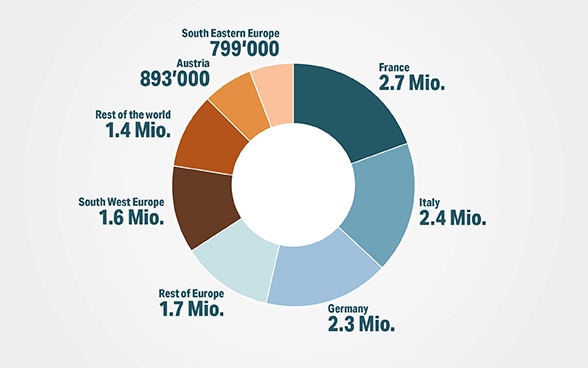 But not all trips are trouble-free. Even the most enjoyable holidays can be disrupted because of a lost or stolen passport, an accident, political unrest or a natural disaster. If there is an emergency and you have used up all your own resources trying to resolve it, the FDFA is there for you 365 days a year, 24 hours a day – at the head office in Bern (the FDFA Helpline) and at more than 170 Swiss representations abroad.
The FDFA Helpline, which is the one-stop shop for all consular matters, answers around 60,000 calls every year and provides assistance in emergencies.
Swiss representations issue around 1,700 provisional passports every year because of loss or theft.
The FDFA handles around 1,700 cases requiring consular assistance every year because of death, accident, illness, imprisonment, crimes, kidnapping or crises abroad.
And each year, prospective travellers consult the FDFA's travel advice section online about 2 million times in order to prepare for their trips as best possible.
If you want your trip to be as smooth and successful as possible, and not have to use the FDFA's services abroad, preparing responsibly is essential.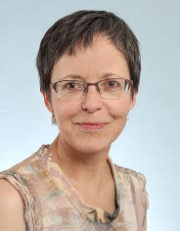 From 17 to 19 January 2020, the FDFA took part in the 'Grenzenlos' holiday fair in St Gallen. What is your assessment?
We were able to present the FDFA's services and hold a variety of exciting discussions. We received a lot of positive feedback: on the travel advice and the new option to subscribe on the Travel Admin app, and also on the personal advice provided by the FDFA Helpline.
What feedback has the FDFA been getting from Swiss citizens travelling abroad?

We've had a lot of positive feedback on the new functions of the Travel Admin app and the option to receive travel advice updates by email.
Two questions for all those who could not attend the fair: What's the best way to get ready for my trip?
Get all the relevant info before booking your trip!
Consult the FDFA's travel advice on the security situation
Contact the embassy of the country you're visiting to find out about entry regulations
See a doctor or vaccination centre about health risks and protective measures
Our checklist will help you not to forget anything.
What should I do if I find myself in difficulties abroad?
First, contact the tour operator and/or your travel insurance company. They can help in most cases. Otherwise, contact the nearest Swiss embassy or consulate or call the FDFA Helpline. In the Travel Admin app you will find the relevant addresses alongside the travel advice for each country.