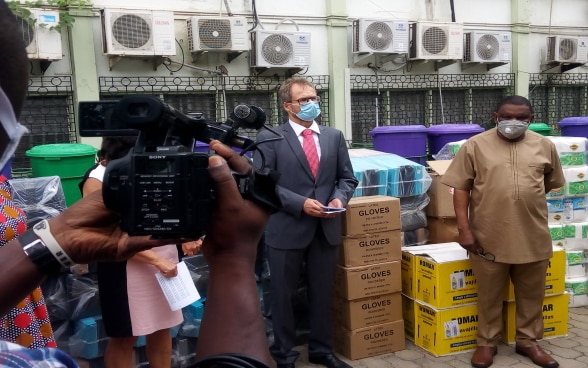 Ambassador Stalder said "close collaboration with farmers and assisting them with training opportunities are important and should hopefully not be affected by the fear of being infected by COVID-19". Switzerland partly financed the items through its State Secretariat for Economic Affairs (SECO).
He underscored the untapped potential of Ghana's agricultural sector, which is buttressed by experiences of Swiss multinational corporations operating in Agribusiness.
"Over the years, Switzerland, together with our partners GIZ and ComCashew, have extensively funded capacity building activities for the industry actors in Ghana. We have also contributed to better cashew sector regulation and contributed to the improving of local processing." Ambassador Stalder said.
Switzerland through SECO supports the Ghana Private Sector Competitiveness Program and made this donation in this framework.