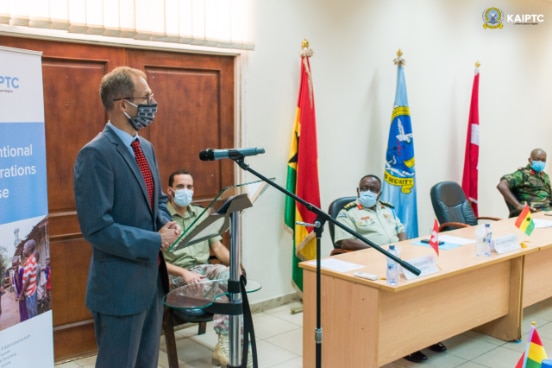 The Swiss-funded course has participants from five other West African countries.
While making his remarks, Ambassador Stalder the course was designed to provide the knowledge and skills required to plan, coordinate and implement multidimensional peace operations at the operational level to increase the efficiency and effectiveness of every component involved in peace operations.
He also underlined Switzerland's contribution to international peace efforts, with 280 Swiss personnel serving in peace missions in 19 countries.
Full text of Ambassador Stalder's Speech (PDF, 4 Pages, 309.2 kB, English)