Embassy of Switzerland in Norway
Covid-19 / Coronavirus
Switzerland
Travelling to Switzerland from Norway and Iceland:
As of the 26 June 2021, persons travelling to Switzerland from the Schengen area (Norway and Iceland included) will no longer be required to quarantine. The requirement to show proof of a negative coronavirus test will apply only to persons arriving by plane who have not been vaccinated or have not recovered from COVID-19. Contact details will still be required when arriving by plane.
Interactive tool to find out whether you are allowed to enter Switzerland (Travelcheck).
Transit through a Swiss airport without leaving the airport:
Transit through Switzerland by land (car, train, bus):
Covid-test is not required.
Electronic entry form is not required.
Testing in Iceland: check the website of the Directorate of Health. Testing in Norway: contact the local health authority, e.g. Oslo Covid testing
Detailed information is published on the website of the Swiss Federal Office of Public Health FOPH.
Swiss Consular Center in Stockholm
Infoline of the Federal Office of Public Health for persons entering Switzerland: +41 58 464 44 88 (daily from 6am to 11pm).
Are you living in Switzerland ? Register now on the Travel Admin App. This way the Federal Department of Foreign Affairs can better support you on your return journey.
Norway
Since the beginning of July, people from green countries in the EU/Schengen area can enter Norway. In this case, travellers must be tested on arrival at the border and fill out an entry form. Since 14 July, Norway accepts the Swiss Covid certificate.
Should Switzerland be considered a red country, we would like to point out that under certain conditions persons from red countries of the EU/Schengen area may also enter.
Because entry permission into Norway can be changed at any time, please make sure that you are still allowed to enter the country before you depart.
More information on the current status:
Helsedirektoratet: Hva gelder for deg ?
Further information at Government.no
Norwegian Embassy in Switzerland
Iceland
As of 1 July, Iceland accepts Covid certificates under certain conditions.. You find the current regulations under Visiting Iceland
Welcome to Iceland: latest information
For further information please visit covid.is.
As the official representation of Switzerland, the Embassy covers all matters concerning diplomatic relations between the two countries. It represents Swiss interests in the areas of political, economic, financial and legal affairs, as well as science, education and culture.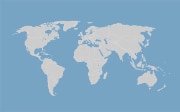 Services and visa
All consular services and visa issues are provided by the Regional Consular Centre Nordic and Baltic Countries in Stockholm/Sweden.