Embassy of Switzerland in Norway
Covid-19 / Coronavirus
Switzerland
Travel to Switzerland: From 15 June 2020, border controls will be abolished at all land and air borders between Switzerland and the Schengen states. This means that the normal entry conditions will once again apply. Further information - also for non-Schengen countries - is published on the website of the State Secretariat for Migration SEM.
Are you living in Switzerland ? Register now on the Travel Admin App. This way the FDFA can better support you on your return journey.
Swiss Consular Center in Stockholm
Infoline Coronavirus +41 58 464 44 88 (24 hours a day)
Norway
Norway has introduced border controls and restricted border traffic on 16 March 2020. There is a certain probability that people arriving from Switzerland will have to remain in quarantine for 10 days from 7 August 2020. Information on the current status: Questions & Answers section of the Foreigners Directorate
Further information at Government.no
Norwegian Embassy in Switzerland
Iceland
Entry: From 15.6.2020 either quarantine or a test to be paid for yourself. Detailed information can be found on covid.is.
As the official representation of Switzerland, the Embassy covers all matters concerning diplomatic relations between the two countries. It represents Swiss interests in the areas of political, economic, financial and legal affairs, as well as science, education and culture.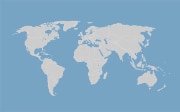 Services and visa
All consular services and visa issues are provided by the Regional Consular Centre Nordic and Baltic Countries in Stockholm/Sweden.