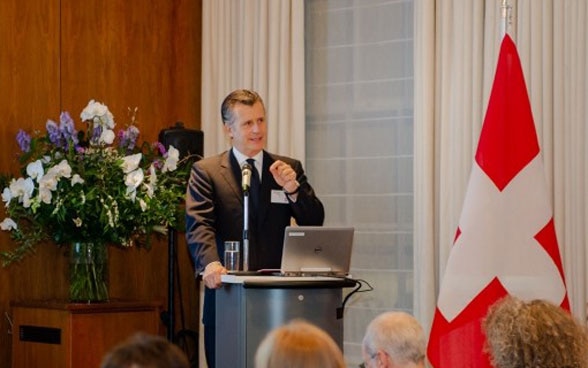 The Embassy is working with alumni organisations of Swiss universities which are establishing chapters in the UK. Our aim is to ensure good communication between the Embassy and Swiss university alumni and to identify joint activities where alumni could play a part in raising Switzerland's visibility in the UK. 
Several Swiss universities have already set up alumni chapters, including St Gallen University, ETH Zurich, EPF Lausanne, the HEC at Lausanne University, the University of Zurich, the Graduate Institute of Geneva University and IMD business school.  
Are you an alumnus of a Swiss university, or did you study in Switzerland for a limited time – perhaps as an exchange student? Then we would like to hear from you. We can either connect you to an alumni chapter of your old university or add you to our mailing list for any relevant events at the Embassy. Please contact the Science, Innovation and Higher Education Section.