Political stability and effective democratic institutions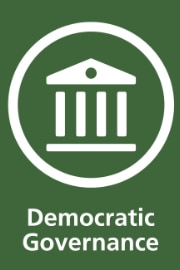 Goals:
Municipalities provide high quality services to their citizens.
Citizens actively participate in decision making in their communities.
Expected results in 2020:
At least 50 municipalities have increased investments based on their strategic development plans.
At least 150'000 citizens (40% women) actively take part in decision making processes.