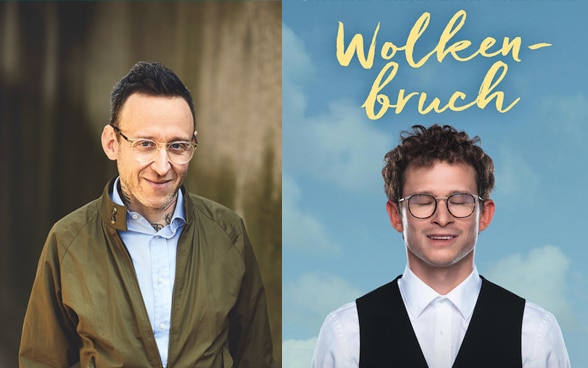 Swiss author Thomas Meyer joins us for an online discussion of his movie "The Awakening of Motti Wolkenbruch".
The award-winning Swiss film follows the story of young orthodox Jew Motti Wolkenbruch. The young man has a serious problem: His parents want him to get married but all the women his mama introduces to him look just like her. Motti himself, however, is more attracted to his fellow student Laura who wears pants, drinks gin and tonic and likes to swear.
"The Awakening of Motti Wolkenbruch" is now available on Netflix. We invite you to watch the movie and then join us in a virtual discussion with its writer Thomas Meyer. The talk will be moderated by professor Charlotte Schallié of the University of Victoria.  
--- Edit: If you missed the dicussion, you can watch it here