Consulate General of Switzerland in Vancouver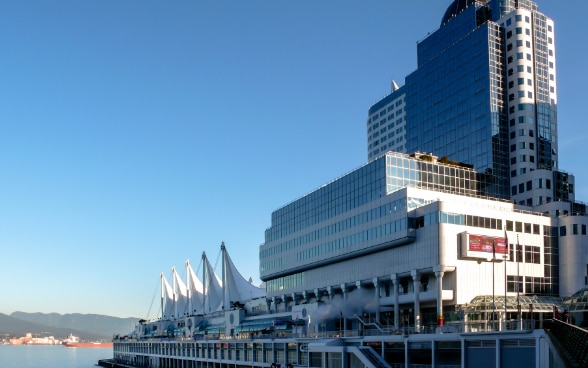 COVID-19
Travelling to Switzerland - Q&A
Can I enter Switzerland from Canada? No.
Are there exceptions? Yes
Do I have to present a negative PCR Covid-test before boarding the plane?
Yes, you have to present valid proof of a negative PCR test, taken not more than 72 hours (time of specimen collection) before boarding. Children under the age of 12 years are exempt from the test requirement.
See further details here: Entering Switzerland
Do I have to fill in a form?
Yes, all international travelers have to fill out and submit the following form prior to boarding a flight to Switzerland: Form for incoming Traveller
**UPDATE**
If I am entitled to enter Switzerland, do I need to go into quarantine?
Yes, until further notice. Federal Office of Public Health (FOPH)
Can I transit through Switzerland to a third country?
Consult the entry FAQs by the State Secretariat for Migration (SEM).
For all current information, consult our COVID-19 page.
Visit to the Consulate

Consular services are available, but for urgent and essential cases and by appointment only. According to the BC Provincial Health Officer, masks are required for everyone in public indoor settings. A face shield is not a substitute for a mask.

Life Certificate for the Swiss pension AHV/AVS
Important: new submission procedure as of May 1st 2021, the details are described here.
The Online Desk offers Swiss nationals abroad the opportunity to request services from the comfort of their homes, e.g. ordering confirmations or announcing civil status matters.
Visa requirements, filing of visa applications, forms and costs, as well as information about living in Switzerland.
Applicants for visas to Switzerland and Liechtenstein: Please go to the website Visa & Entry to Switzerland. All the information under the section "Schengen visas" apply to you as well.
Please mind, due to COVID-19, visa applications for Germany, Austria, Finland, Hungary, Slovenia and Spain can currently not be accepted.