Consulate General of Switzerland in Montreal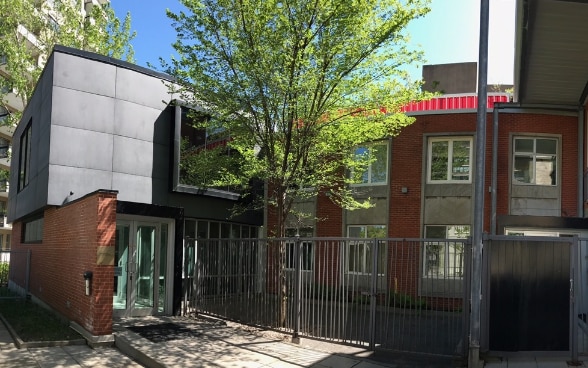 COVID-19
Important COVID-19 related information
For all current information, refer to our COVID-19 page.

Traveling to Switzerland: Consult our Q&A here.
Traveling to Canada: New restrictions coming into effect for international flights, COVID-19 testing and quarantine. See the news release for details.
Personal visit to the Consulate General
In view of the current situation regarding the COVID-19 pandemic, the Consulate General had to adapt its activities and reduce public access until further notice to comply with social distancing measures.
Consular services are available, but for urgent and essential cases and by appointment only. Please make sure to book an appointment by email prior to visiting the Consulate General.
Only people (no accompanying persons) with an appointment may enter the building. As per Quebec's governmental regulations, wearing a mask is mandatory.
File processing times
Due to the current situation, the Consulate General had to adapt its work organization. This may result in longer processing times. We apologize for any delays and thank you for your understanding.
Life and civil status certificate
The details for the submission of the life certificate are described here.
Sponsors of the cultural magazine "Horizon"
Nespresso
A.Vogel
Mirabaud
Alfid – Property Management
Chocolats Suisses
FML - Avocats
La Chambre de Commerce Canado - Suisse (Québec) Inc.
Les Belles Soirées de l'Université de Montréal
LETTE - Avocats