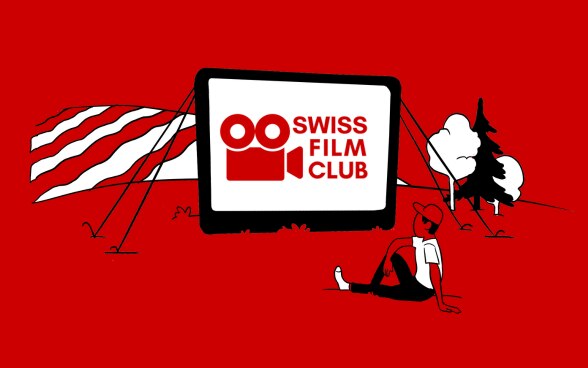 You love Swiss movies and so do we. That is why we are extending our film programming in 2023. We are proud to launch the Swiss Film Club in Canada!

We will meet on a regular basis to watch and discuss the best of contemporary Swiss cinema. All movies will be available online throughout Canada with some selected in-person screenings and discussions as well. All films will be followed by a conversation around the movie and its subject matter, either live or in a recorded conversation.

JOIN THE CLUB!
All Swiss Film Club editions will be announced by newsletter. Invite all movie enthusiasts in your circle to join. Sign up now: Western Canada / Eastern Canada
UPCOMING
Documentary "Diving in a Drop" (2022) by Sébastien Devrient.

Whistler
Where: Whistler Film Festival
When: Friday, December 1 & Saturday, December 2
Tickets: Book tickets
Screening with director Q&A
Vancouver
Where: VIFF Centre - Vancity Theatre, Vancouver, BC
When: Sunday, December 3 & Monday, December 4
Tickets: Buy tickets / free with promo code VFC23SWISSFILMCLUBDIVING
Screening with director Q&A
WATCH THE Q&As
Peek behind the scenes in our director Q&As! All recorded filmmaker interviews are available on our YouTube playlist.