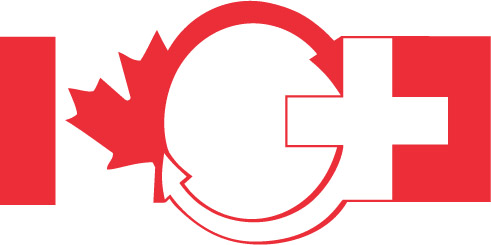 On February 6th, 2007 Canada and Switzerland signed a "Memorandum of Understanding (MoU)", aimed at facilitating the mobility of young skilled workers and students between Switzerland and Canada.The purpose of this agreement is to encourage the mobility of young Swiss and Canadian workers and students, offering them the opportunity to gain work experience abroad.

Before you can work under the youth mobility program, you need to go through the following steps:
Step 1:
You need a work contract:
How do I find a training position in Switzerland?
Once you have identified the job, you apply in a similar way as you would for a Canadian job. For your letter of application, we recommend to state the following:

I am a Canadian citizen and currently do not have a work permit for Switzerland. However, under the terms of the Youth Mobility Program I can receive a work permit within 6 to 8 weeks.
Step 2:
You have your work contract. Now you need to apply for the work permit. Please send the application (refer to paragraph 4 in the brochure) with the supporting documents to the competent Consulate General:
Consulate General of Switzerland in Montreal if you are living in the provinces Québec, Ontario, Manitoba, New-Brunswick, Nova-Scotia, Prince-Edward-Island, Newfoundland and Labrador as well as Territory of Nunavut

Consulate General of Switzerland in Vancouver if you are living in the provinces and territories of British Columbia, Alberta, Saskatchewan, Northwest Territories and Yukon
The processing time is between six to eight weeks.
Step 3:
Once the work permit is authorized, you need to receive an entry visa in your passport. (Refer to paragraph 5 in the brochure.)
Please send the following documents to the Consulate General processing your file:
Your original passport
One copy of the data page of your passport
Two photos
A prepaid self-addressed envelope (Xpress Post or Courier of your choice); keep the customer receipt for tracking
Money order in the amount of the current visa fees
The entry visa will be issued within two to five working days and the passport will be sent back to you.
Thank you for choosing Switzerland. Enjoy your stay!