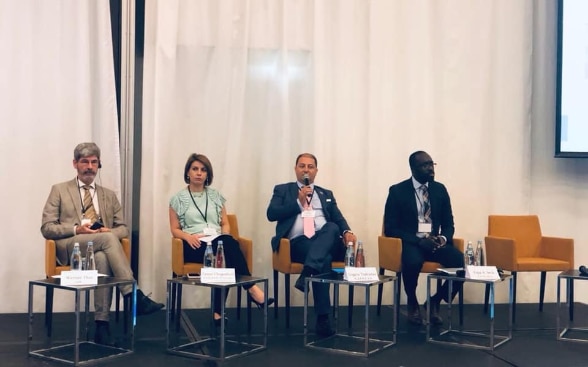 On 25 July 2019 a regional conference "Gender Statistics: Challenges and Opportunities to Report on the Sustainable Development Goals (SDGs)" kicked off to mark the centennial of the Georgian National Statistics Office (GEOSTAT) and 20 years of collecting gender statistics.
"There is a whole range of activities planned to mark the anniversary of the National Statistics Office of Georgia, including the regional conference hosting the heads of statistics offices from up to 10 countries worldwide. I would like to congratulate every statistician on this milestone, and thank them for their fruitful cooperation. At the same time, I would like to thank UN Women for enabling us to have such a large-scale anniversary to commemorate 100 years of statistics," stressed Gogita Todradze, the Executive Director of GEOSTAT in his opening remarks.
The Deputy Chairperson of Parliament Tamar Chugoshvili took the floor and thanked all, and international participants in particular for having arrived in Georgia to join the celebration. The Deputy Chairperson highlighted the importance the government attaches to statistics, especially related to gender, as "women's economic empowerment is our government's priority. The government focuses on labour rights, access to vocational education and other state programmes for women, and pay gap, in particular. These issues can only be tackled with the help of reliable statistics," she added.