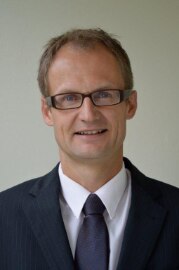 Dear visitor,
Welcome to the official website of the Embassy of Switzerland to the Republic of Ghana, Togo and Benin with residence in Accra. I am honored and proud to serve as the newly appointed Ambassador to all three countries and to represent Swiss interests in a wide range of areas to further cultivate and deepen the relations between and among our governments, the economic circles and other stakeholders such as partners in the fields of education and culture.
Switzerland established diplomatic relations with Ghana soon after its independence in 1957 and both countries developed cordial relations. Swiss-Ghanaian cooperation has flourished over time with increasing trade and investment exchanges, the signing of bilateral agreements and the holding of annual political consultations. Ghana has become one of the most important trade partners in the sub-Saharan region and a large supplier of cocoa and gold for Switzerland. Further partnerships also take place in the education, research, and innovation field as well as the area of human security and the promotion of peace through our support for the Kofi Annan International Peacekeeping Training Centre (KAIPTC) in Accra. Finally, our close relationship with Ghana is also nourished by a substantial economic development cooperation program - funded by the Swiss State Secretariat for Economic Affairs (SECO) - aiming to support inclusive and sustainable economic development, reduce poverty and inequality in the country. Please, click on the following link to discover more about the activities of SECO.
In Togo, Switzerland is present with an honorary consulate, which is responsible for maintaining good relations with the authorities and the local community. You will find the address and contact details on the website of the Swiss Federal Department of Foreign Affairs (link).
In Benin, Switzerland - through its Agency for Development and Cooperation (SDC) - runs a Swiss Cooperation Office, which is involved in Rural Economic Development, Education, Vocational Training, Local Governance and Decentralization programs. You can find out more about SDC's activities by clicking on the following link.
This website will provide you with overall information about Switzerland and its political system, history, economy and trade, tourism, research and innovation, education, and various other topics. You will also find data on bilateral relations between Switzerland and Ghana. Furthermore, it offers useful information on visa requirements, consular affairs and cultural activities regularly organized by the Embassy.
I hope you will find the information you are looking for. The various services of the Embassy are at your disposal for any information in relation with their fields of activity. If you have questions, please do not hesitate to contact us at accra@eda.admin.ch. Thank you for your visit.
Philipp Stalder
Ambassador of Switzerland