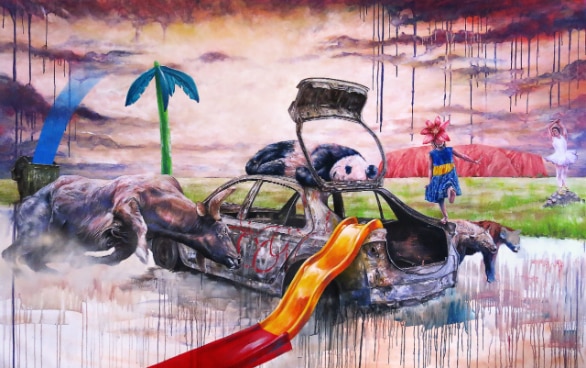 The artist-run gallery and artist collective a-space shows the first online room exhibition with two emerging artists from Switzerland and Hungary.

Aramis Navarro is a young and promising artist from Switzerland.The starting point of his practice is often based on Language  He works in a range of media such as painting, sculpture, installation and collage. He usually begins with the analysis of a sentence, a word or a concept within our speech perception – In this show he exemplifies the way how we perceive time through our languages and their time-related words. 
​
While Jonathan Ouisse is a French artist who currently lives and works in Hungary. His works is considered between street art and renaissance painting. He is deeply inspired by the old masters like Caravaggio but also the 20th Century artists like Banksy. Jonathan found a unique technique to make acrylic color look like oil color on the service of the canvas. Please have a look and enjoy a virtual experience.

You can read the short interview with Jonathan Ouisse here.