Embassy of Switzerland in Hungary
Information on Coronavirus / Covid-19
All information for reference only.
Regulations for entry into Switzerland from January 22, 2021
Note: With the Travelcheck you can easily check whether and under which conditions you are allowed to enter Switzerland.
Please note: The Travelcheck is for information purposes only and cannot be used as a confirmation of entry into Switzerland.
Your details will not be stored.
There is no quarantine obligation for people entering from the Schengen area and thus also from Hungary. When entering Switzerland, however, a valid Covid certificate must be presented, which confirms that you have been vaccinated or have recovered. If you do not have such a certificate, you must present a negative test result (PCR test not older than 72 hours or rapid antigen test not older than 24 hours). Children under the age of 16, people with a test dispensation and medical emergencies are exempt from the test obligation. Furthermore, persons entering Switzerland by plane or long-distance bus must present a completed entry form. This entry form can be downloaded here.
In Switzerland, vaccines are accepted that have been approved by either the Swiss, EU or WHO health authorities. In practice, all vaccines that are vaccinated in Hungary are accepted, with the exception of Sputnik.

Further exceptions and more detailed information regarding the entry of Switzerland can be found on the FOPH's website.
Infoline for persons entering Switzerland: +41 58 464 44 88 (daily 6 a.m. to 11 p.m.)
The FDFA has no authority to issue instructions to air carriers on matters concerning the access of passengers to the aircraft.
Covid-19 situation in Hungary
On November 4th, 2020, the Hungarian government declared a national state of emergency which has been prolonged until June 1st, 2022.

Entry requirements for Hungary
Since July 1st, 2021, EU Covid certificates have been accepted in Hungary. Covid certificates can also be issued in Switzerland. These are compatible with the EU certificates since 09.07.2021. They are issued for both vaccinated and tested persons. With the EU certificates, one can enter Hungary with all means of transport without restrictions. Please inform yourself individually about the current regulations. You can find more information here:
Federal Office of Public Health FOPH
For travellers who cannot apply for this certificate, the following regulations apply:
General rules of border crossing
Please note that these are general information only. For more details concerning transit traffic or cases of exemptions please contact koronavirus@bm.gov.hu or the official government hotline (+36 1 550 18 25, +36 80 277 455 and +36 80 277 456) or read the page of the Hungarian Police Authority (ORFK).
Obligation to wear a mask
From November 22nd, the government reintroduced the mask requirement in shops, theaters, cinemas and events in closed rooms, in addition to public transport. Masks still must be worn in medical settings. Please follow the instructions of the Hungarian authorities at all times.

Last modification: 22.1.2022
Switzerland-EU Institutional Agreement
Media release:
No signing of Swiss–EU institutional agreement
At its meeting on 26 May, the Federal Council undertook an overall evaluation of the outcome of the negotiations on the institutional framework agreement (InstA).
Video:
#SwissEUrelations – a first rank partnership 
The European Union is Switzerland's most important partner by far and effective cooperation is therefore vitally important. This video presents facts and figures about the close economic and human relations between Switzerland and the European Union. #SwissEUrelations #MoreThanNeighbors
As the official representation of Switzerland, the Embassy covers all matters concerning diplomatic relations between the two countries. It represents Swiss interests in the areas of political, economic, financial and legal affairs, as well as science, education and culture.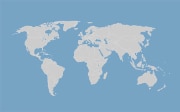 Services and visa
All consular services and visa issues are provided by the Regional Consular Centre in Vienna/Austria.