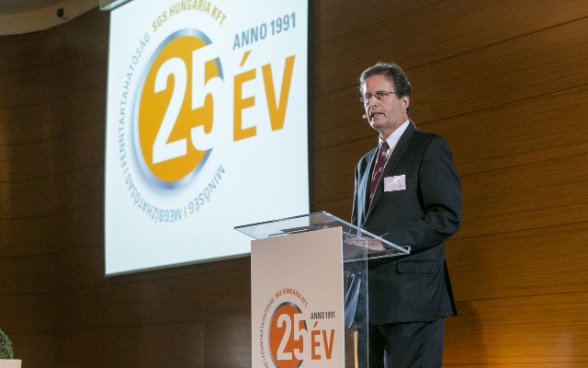 On 22 September the Chargé d'Affaires of Switzerland delivered a speech at the festivity of the Hungarian branch of Société Générale de Surveillance (in a short form: SGS). He highlighted that the values the company represents are strongly correlating with the values Switzerland as a country stands for: quality, reliability and sustainability.

As the 12th stage of the Grand Tour of Switzerland in Hungary on 9 November Chargé d'Affaires Urs Brönnimann and Economic and Trade Officer Robert Kattein visited the SGS laboratory in Nyiregyhaza. The laboratory leader, Lajos Molnár, and his colleagues presented the facility. Besides the head office in Budapest it represents the second branch office of the company in Hungary.

The laboratory monthly carries out 27'000 tests and inspections in the field of agriculture and food safety.