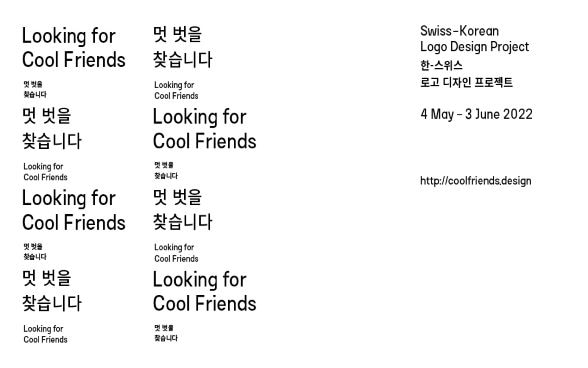 The Embassy of Switzerland in the Republic of Korea will organize a design exchange program to celebrate the 60th anniversary of establishing diplomatic relations between Switzerland and Korea in 2023. The program is open to designers and design studios based in Korea and Switzerland. Among the entries, six winning entries will be selected as 'cool friends' and they will design logos that symbolize the anniversary year. They will have an opportunity exhibit their submitted designs at the Swiss Hanok and a Korean design exhibition.
A round-trip ticket and prize money will be awarded to a designer/design studio who designs the final anniversary year logo chosen by a jury. The program is jointly hosted by the Embassy of Switzerland in the Republic of Korea and the Embassy of the Republic of Korea to the Swiss Confederation. 
All entries must be submitted with a portfolio (less than 10 pages) to the Switzerland-Korea 60th anniversary website by June 3. Three Korean and three Swiss designers/studios will be selected and participate in a two-day workshop to exchange designs and typographies of each country. After the workshop, they will design and submit anniversary logos until August 8. The jurors will select the best design through screening and evaluation and award a round-trip flight ticket from/to Switzerland as well as prize money of KRW 3 million. The logo will be used in the official promotional materials and events to celebrate 60th anniversary year.