Embassy of Switzerland in South Africa
Announcement: special flight from Mauritius to Paris CDG on 29.05.2020
 For further information in french click here
IMPORTANT MESSAGE: Qatar Airways Flights departure from Johannesburg to Doha UPDATE
For more information about these flights click here
Important communication
Due to the system of alert levels, which we have to respect, the Embassy of Switzerland and the Regional Consular Center in Pretoria are closed for the public until further notice. However, the Embassy stays functional and operational.
Thank you for your understanding.
Please note prior appointment will be required. You can contact us via phone or (preferably) email to schedule an appointment.
Regarding submitting the AHV/OASI life certificates we are happy to inform you that the Swiss compensation office in Geneva has simplified the procedure due to the current situation:
The Swiss compensation office in Geneva is temporarily accepting life certificates via email (scan) due to the current situation, the delays in postal  services and various difficulties in contacting authorities.
The life certificates can be confirmed by the insured person by means of his/her signature (without an official stamp).
If the insured person would like an extension because the deadline for submission is imminent, please inform the Swiss compensation office, as payment will be deferred automatically if the document is not received.
Inquiries and certificates of life should be sent to the following email address:
sedmaster@zas.admin.ch. (Please indicate your AHV/OASI-number!)
In urgent cases you can also contact them by phone on +41 58 461 91 11.
Emergency Notice
On 18 March 2020, the Swiss Federal Council decided, that entry at the Schengen external borders is generally prohibited with few exceptions. Switzerland follows the practice of the other Schengen states. Until 15th June 2020, Switzerland will also no longer issue Schengen visas. National visas will also only be issued in exceptional cases, for example to family members of Swiss citizens with a right of presence in Switzerland who require a visa and to specialists from the health sector.
For additional information, please consult the webpage of the State Secretariat for Migration SEM
COVID-19, Travel
The Federal Council calls on Swiss tourists and business travellers to return to Switzerland as soon as possible and to organize their journey independently. It cannot be ruled out at this point in time that flight connections to and from South Africa could be affected due to the travel ban issued by the local authorities. Please note that Switzerland is on the South African and WHO list of high risk countries. We recommend that you contact your airline and/or travel agency urgently.
Further, we recommend to all Swiss nationals who are currently travelling or living in South Africa to follow closely the information and recommendations of the local authorities as well as of the World Health Organisation WHO.
On state level, the Swiss Federal Office of Public Health has information about the new coronavirus and publishes updates of the current situation and measures to be taken.
IMPORTANT: If you are currently travelling abroad, please make sure you download the EDA Travel Admin App and register or update your travel plans and contact details. By doing so you ensure that you can be contacted by the relevant Swiss representations if necessary.
More information on the situation and measures in South Africa
National Institute of Communicable Disease
COVID-19 General Hotline for the public: +27 800 029 999 / National Health and Laboratory service COVID-19 Hotline: +27 82 883 9920
WhatsApp Coronavirus Support Line from the National Department of Health: +27 60 012 3456
Other relevant sources of information are
Infoline Coronavirus Switzerland: +41 58 463 00 00
Show solidarity and take the necessary precautions and measures to protect yourself and others.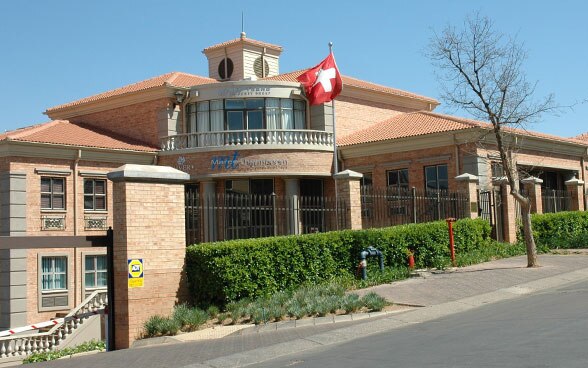 As the official representation of Switzerland, the embassy covers all matters concerning diplomatic relations between the two countries. It represents Swiss interests in the areas of political, economic and financial affairs, legal arrangements, science, education and culture.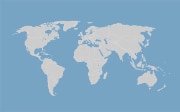 Services and visa
All consular services for the South African provinces of Gauteng, KwaZulu-Natal, Limpopo, Mpumalanga, North-West and Free State, as well as for the states of Angola, Botswana, Eswatini, Lesotho, Malawi, Mauritius, Mozambique, Namibia, Zambia and Zimbabwe, have been provided by the Regional Consular Centre Southern Africa in Pretoria, which is attached to the local Embassy of Switzerland.
The Consulate General in Cape Town continues to be responsible for the South African provinces of the Eastern Cape, Northern Cape and Western Cape.
All Visa applications are handled by the Regional Consular Center Southern Africa in Pretoria.
Information can be found on the websites concerned:
Services – South Africa, Botswana, Eswatini, Lesotho, Mauritius
Visa – South Africa, Botswana, Eswatini, Lesotho, Mauritius
Important Notice
Visa applicants, which have to submit their visa application at the Regional Consular Centre (RCC) in Pretoria, are required to prior schedule an appointment. Therefore please call the Visa Section from Monday to Thursday from 14:00 to 15:30. No walk in clients.
Banking Fraud: Warning to Swiss Bank Account Holders
Swiss citizens living in South Africa have lately become victims of banking frauds. The perpetrators get access to details from Swiss or Liechtenstein banking accounts (names, addresses, signatures, credit balance, etc.) and use this information to forge orders to transfer money to bank accounts in Asia. To prevent such cases, the Embassy of Switzerland recommends Swiss or Liechtenstein bank account holders to be vigilant with their banking identity details and to request their bank not to send correspondence via postal service and not to process any written money transfer order without prior consultation of the bank account owner via the telephone number that is lodged with the bank (not the one on the instructions).
Scam: Fraudulent Contractor
The Embassy of Switzerland in Pretoria has become aware of a scam including a fraudulent contract of the company Fibre Ring and Youth Empowerment Project, based in South Africa making reference to the official Swiss Representation in South Africa. Neither the Swiss Embassy in Pretoria nor the office of the Swiss Development Cooperation based in Harare do host any connection with this contractor.