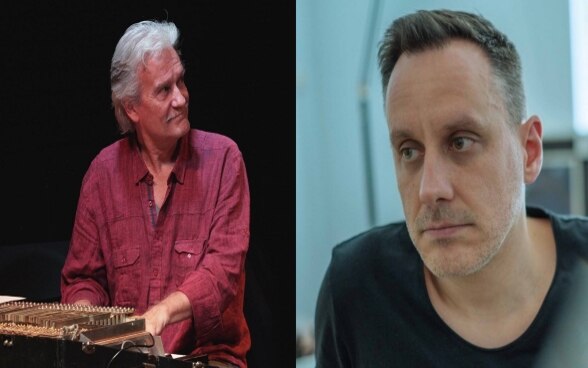 Between November 29 and December 5, Swiss musicians Yannick Barman and François Lindemann will give several concerts in Taipei. As part of their project "Free for Two", the jazz duo will take the audience on a musical journey. The music will be a share of improvising skills and interactive experience by the two artists. Sounds could be described as coming from Miles Davis to minimalist music of 20th century composers. From images of cold landscapes to hot tribal rhythms, many mysterious musical stories will come out of their minds to their instruments.
Yannick Barman plays trumpet and computer, accompanied by live electronic music. His compositions are realized from trumpet's sounds, sampled and transformed then added with electronic beats. The result is the extraction of a new sound potential from the trumpet. Yannick Barman can be called a crossover artist. Starting out as a classical and jazz artist, Barman soon started to take an interest in electronic music. From that point on, he integrated computers into his sounds. Because of his delicate beats and ambient-sound background he gets invited to projects by Jazz as well as Classical musicians and tours around Europe, Asia and Africa.
François Lindemann plays piano and keyboards. He started playing piano at seven. By listening very early to Art Blakey's Messengers and John Coltrane, he realized that jazz music is a personal and uncompromising self-expression.
Since 40 years, he has been the songwriter for the many groups he led.
The following three concerts are scheduled in Taipei:
November 29 at Witch House
December 2 at Blue Note
December 5 at Sappho Live
For more information, please visit the websites of the venues.